If you need to send a one-off file to a recipient who doesn't have a SENT account yet, sending to their email address may be a good option. However, please note that this is a less secure option, so if you find yourself sending them files more than once, inviting them to be your contact on SENT is wiser and more secure because they have to validate themselves first. Be sure to view our help and documentation site to learn how all our features work.
STEP 1
Login to SENT. To send to an email address, start by navigating to the Send page. You can get there by clicking the Send Files button on your Dashboard, or by clicking on SEND from the menu bar at the top of the page (see the image above).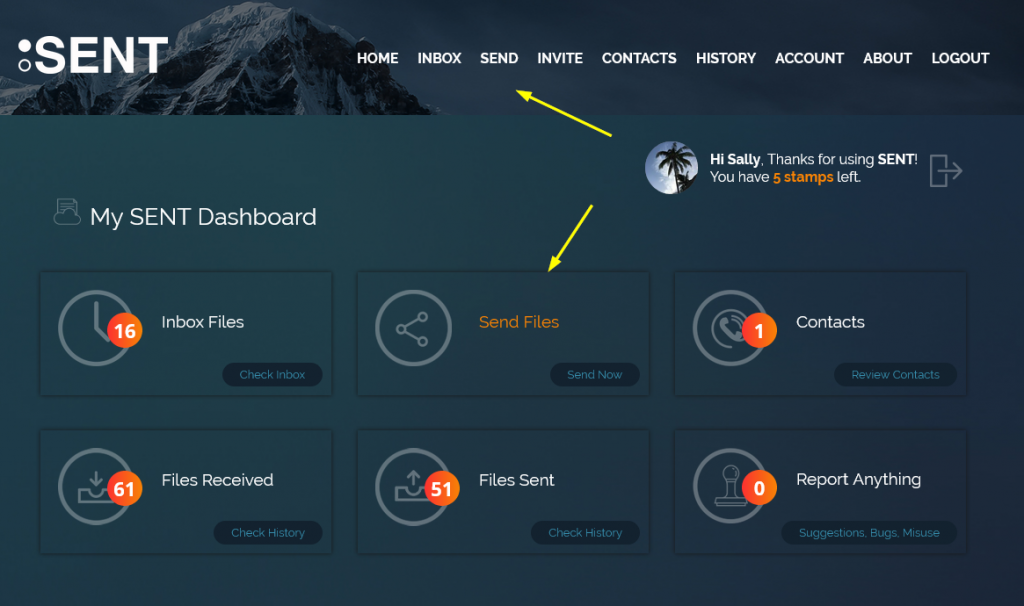 STEP 2
Click on the Any Email Address button.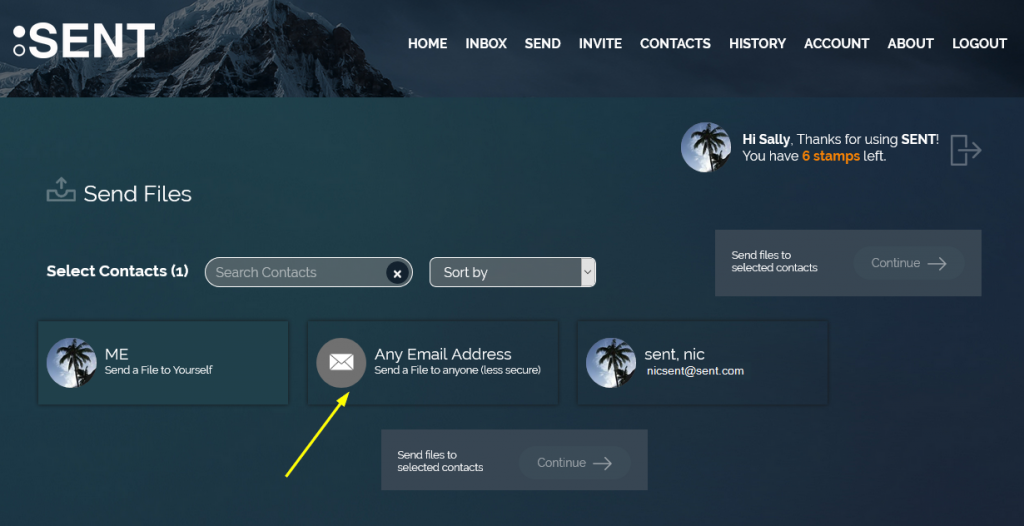 STEP 3
Fill in the email address and click Continue. Check the Checkbox if you would like the file to be delivered to the recipient's SENT inbox if they are a SENT member. If they are not a SENT member, they will receive the file in a temporary inbox.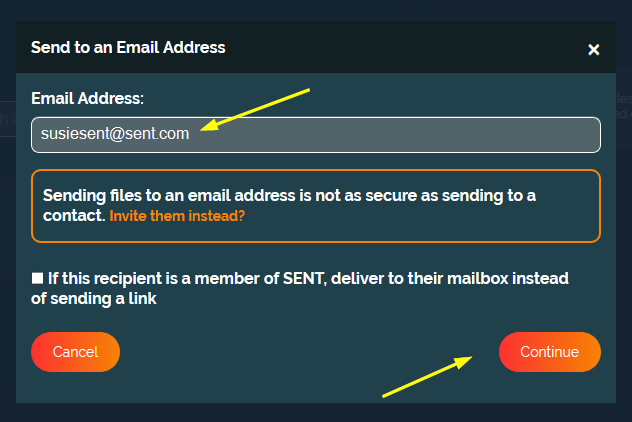 STEP 4
Click Choose Files to select one or more files to upload or drag and drop the files onto the web page.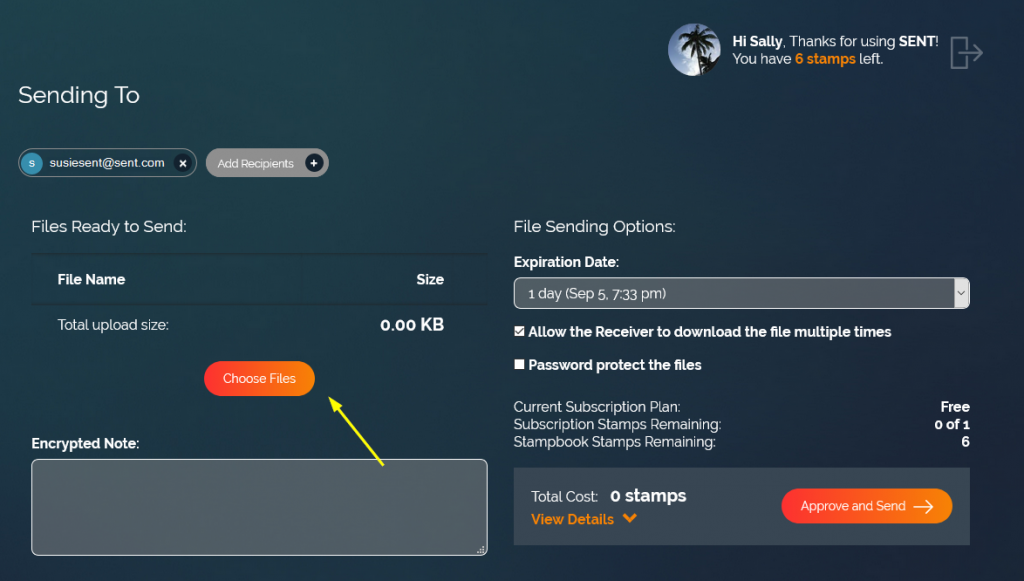 If desired, you may also type an Encrypted Note for that recipient. They will see it in their Inbox when they retrieve their file(s).
STEP 6
For the highest level of security, the default Expiration Date is set to 1 day. You can change this by using the drop-down menu.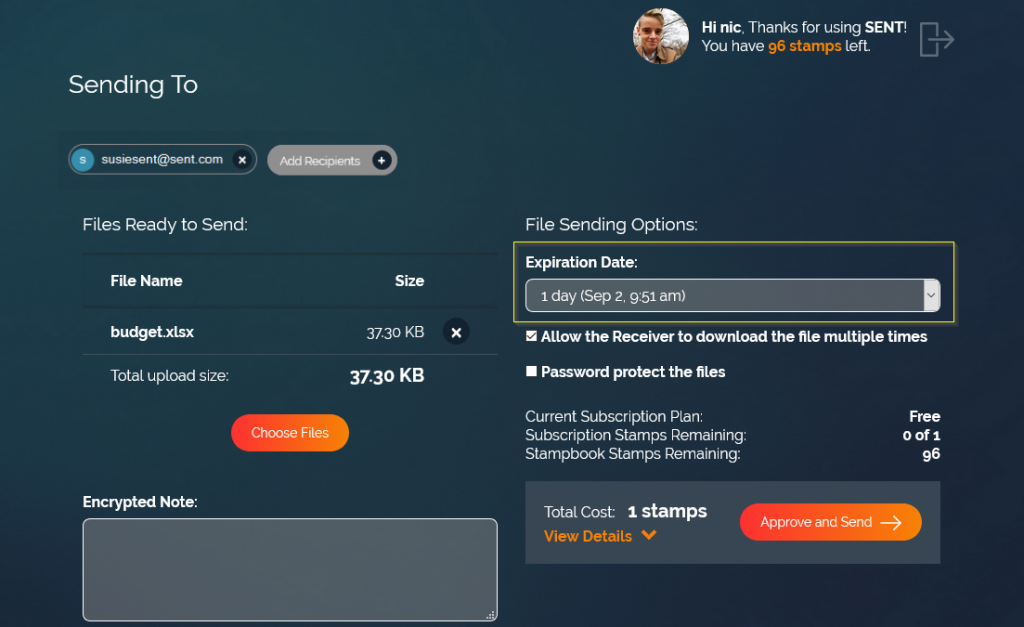 Remember that since anyone with access to the recipient's email can download the file, limiting both the days available and the number of downloads is advisable for better security.

Security Note
STEP 7
SENT will default to allow your recipient to download your SENT file(s) multiple times. If you wish to, you can easily restrict it by unchecking the box. You can also add a password to the file for an extra level of security by checking the Password protect the files checkbox.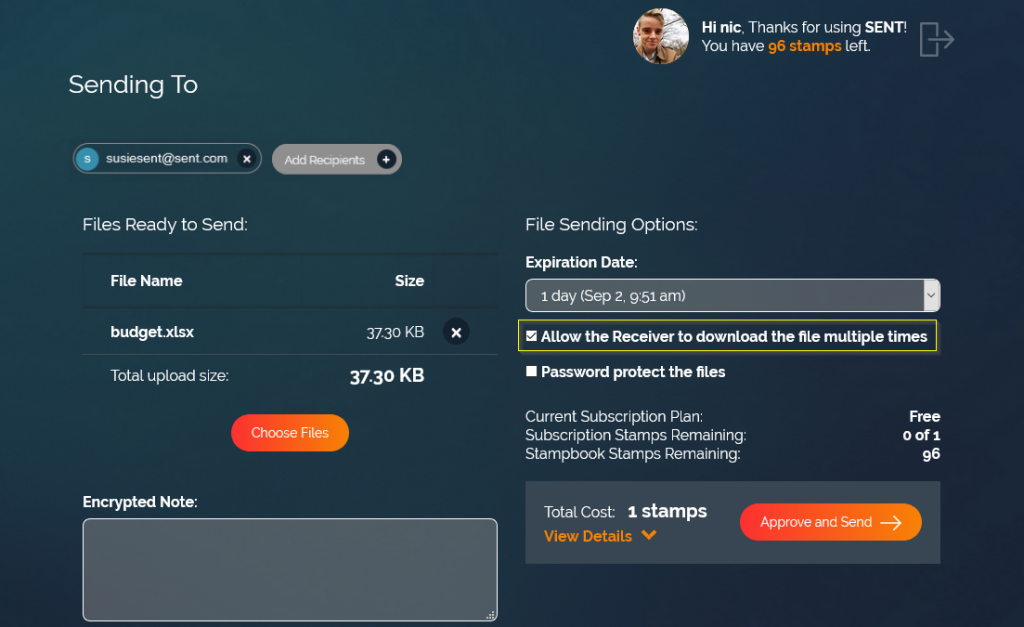 STEP 8
If you're ready to go, click Approve and Send.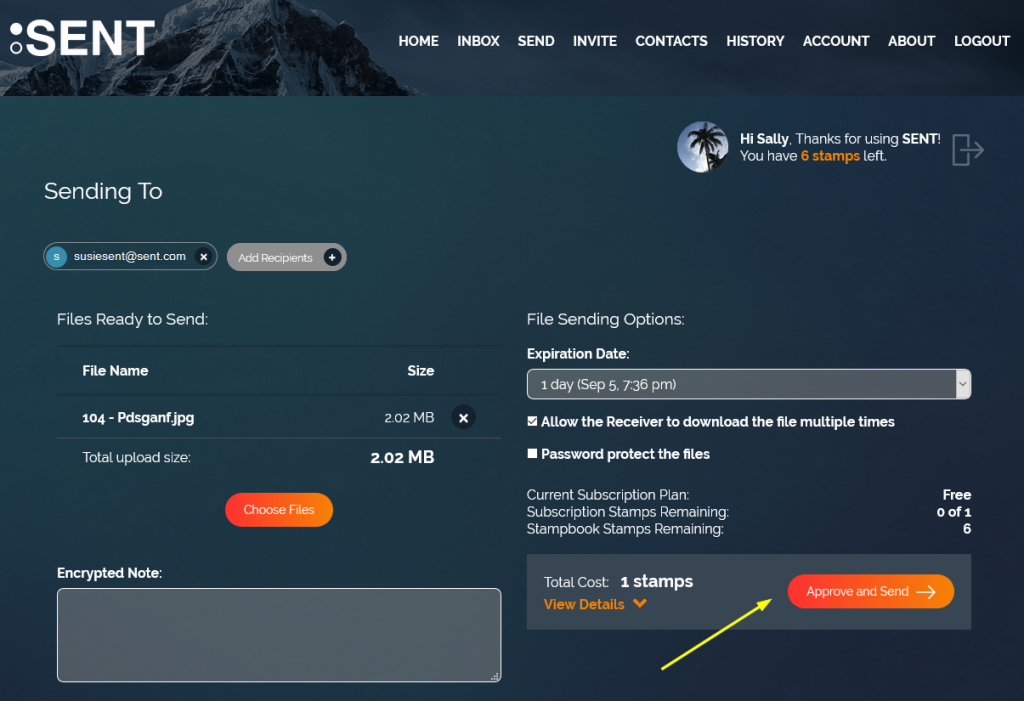 Your file will upload and get processed. You will see your stamp balance is updated accordingly. Your file is now SENT and your recipient will receive a link to a temporary inbox where they can pick up their file.